Broadway Welcomes 10 Exciting Shows in 2018
Published: January 11th, 2018
Of course Broadway always has its classics, but in 2018, 10 exciting performances are coming to the stages of New York City. The good news is, they're just steps away from some of Library Hotel Collection's properties!
---
FROZEN
Midtown West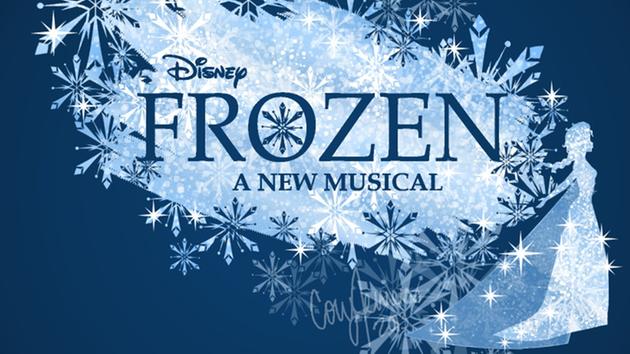 Photo Credit: Broadway World 
Get ready because this February the St. James Theatre is the new home to Disney's musical, Frozen!  The tale of a princess's quest to save her kingdom comes to life and you're not going to want to let this go!
---
THREE TALL WOMEN
Midtown West
Edward Albee's, Three Tall Women, won the Pulitzer Prize for Drama and will make its Broadway debut at Midtown's Golden Theatre this March. The cast includes two-time Academy Award winner, Glenda Jackson, alongside with three-time Emmy and Tony Award Winner Laurie Metcalf and Tony nominee Alison Pill. Woah!
---
ANGELS IN AMERICA:
A GAY FANTASIA ON NATIONAL THEMES
Midtown West
One of the greatest theatrical stories returns to Broadway after 25 years in a commended, new production from London's National Theatre. Taking place during the first AIDS epidemic in America, this play brings together numerous, disparate characters during a time of heartbreak and transformation.
---
MEAN GIRLS
Midtown West
Photo Credit: PLAYBILL
The Plastics hit the Broadway stage as a new musical with book by nine-time Emmy Award winner, Tina Fey. I heard it's going to be SO FETCH!
---
MY FAIR LADY
Upper West Side
It's been 25 years since this beloved musical has been on Broadway and 2018 is the year of its revival! Its distinguished cast includes Six Feet Under's, Lauren Ambrose, and Downtown Abbey's, Harry Hadden- Paton.
---
HARRY POTTER AND THE CURSED CHILD
Midtown West
Photo Credit: Harry Potter the Play
It's only time! The eighth story in the Harry Potter series is the first to be presented on stage! Its 2016 London premiere has won nine Olivier Awards and a New York debut will give thousands of Harry Potter fans a chance to see this story come to life.
---
THE ICEMAN COMETH
Midtown West
Did someone say Denzel? Get ready because for 14 weeks only, Denzel Washington is returning to the Broadway stage for the return of this Eugene O'Neill drama.
---
THE BOY IN THE BAND
Midtown West
Photo Credit: Nytix
One of the longest running Off-Broadway plays in history returns for a 50th anniversary production.  A story about a NYC gathering of unhappy homosexuals with an all-star cast including Jim Parsons, Zachary Quinto, Andrew Rannels, Matt Bomer, and Robin de Jesus.
---
STRAIGHT WHITE MEN
Midtown West
HISTORY MADE! This Broadway production makes for Young Jean Lee the first Asian- American female playwright. Lee takes an entertainingly, ruthless look of a classic American story about a father and his three sons who are forced to confront their own identities.
---
THE CHER SHOW
Midtown West
Believe this! Broadway's new musical portrays the life story of Cherilyn Sarkisian through the different stages of her career. And YES, the show will include her hits!
---
If you need any assistance, the concierges at the Casablanca Hotel, the Library Hotel, the Hotel Elysee, and the Hotel Giraffe are always happy to help you with any arrangements you need to fulfill your NYC experience!
Other Articles